Company Profile
Henan Chalco is a professional
aluminum forging products
enterprise integrating R&D, manufacturing, sales and service.
Since the establishment of the company, the corporate vision of "building an international forging production base integrating scientific research and manufacturing" has been clearly defined. The company has passed and strictly implemented the ISO9001:2000 quality system, and has accumulated and formed the core values ​​of "integrity-based, cooperation, innovation, and enterprising" for a long time.
The company now has multi-tonnage forging equipment, with CNC machining center and surface treatment equipment, to achieve one-stop customized production services to meet the various needs of customers.  
Types of production equipment for
aluminum forging products
Existing equipment: 25MN free forging press, 60MN free forging press, 125MN die forging press, 500MN die forging press, ring rolling equipment, offline quenching system and heat treatment system, machining equipment, etc.
Existing production capacity: monthly output of 500 tons of
aluminum forging products
.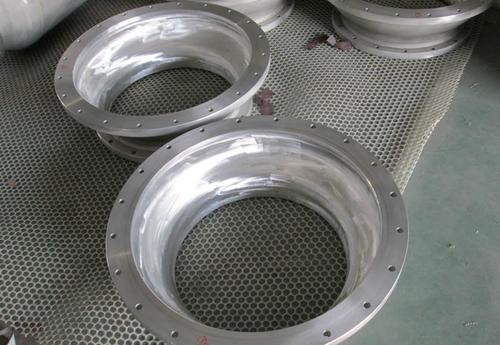 Introduction of
aluminum forging products
:
1) Free forgings: squares, discs, rings, cylinders, long shafts, etc.,
2) Back-extrusion: forged tube
3) Die forgings: general die forgings and complex die forgings
Alloy: 2219, 2618, 2B60, 2A50, 2A70, 2A80, 2D70, 2A14, 2014, 2A11,2A12, 2024, 3A21, 4032,
5A90, 5210, 5A02, 5A03, 5083, 5A05, 5A06, 6A02, 6061, 6A02, 7A04, 7B04, 7A09, 7075
7050, 7A19, 7A10, etc.
Status: O, F, H112, T3, T4, T5, T6, T62, T652, T73, T74, T7452, T852, etc.