7A04 Aluminum forgings forged product parts
7A04 alloy is a heat-treated strengthening alloy of Al-Zn-Mg-Cu system. Its strength is higher than that of hard aluminium. Its yield strength is close to tensile strength and its plasticity is lower. Its sensitivity to stress concentration is strong, especially under the condition of vibration load and repeated static load. Therefore, the design, manufacturing and assembly of parts need to strictly avoid stress concentration and additional stress factors. The heat resistance of the alloy is poor, and it will soften sharply when the temperature is higher than 125 C. The stress corrosion resistance of thick parts in short and transverse direction is poor.

7A04 aluminum forgings forged product parts is widely used in the main stress parts of aircraft structure, such as girder, truss, partition frame, skin, wing rib, joint, landing gear parts, etc. It can produce various semi-finished products, such as sheets, strips, profiles, bars, wallboards, pipes, wires, free forgings and die forgings.
Chemical Composition of 7A04 aluminum alloy
Alloy
Si
Fe
Cu
Mn
Mg
Cr
Ni
Zn
Ti
Zr
Others
Al
Single
Total
7A04
0.50
0.50
1.4~2.0
0.20~0.60
1.8~2.8
0.15~0.25
-
5.0~7.0
-
-
0.05
0.15
Rest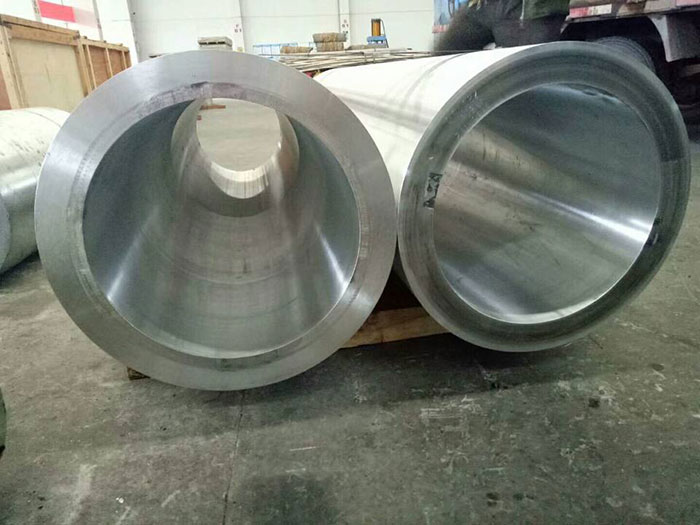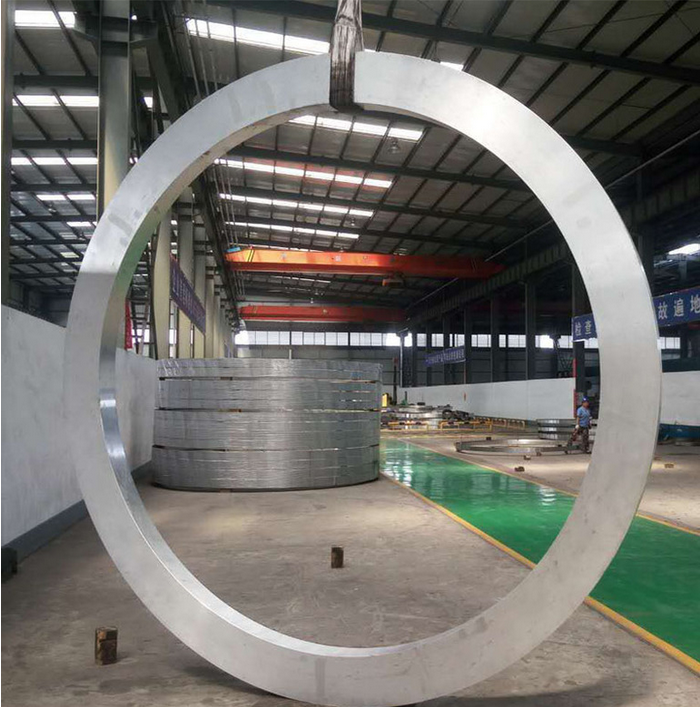 | | | | | |
| --- | --- | --- | --- | --- |
| Alloy | Alloy series | Main features | Σb Value/MPa | Working temperature/℃ |
| 7A04 | B95(Russia) | Yield strength is close to tensile strength, plasticity is low, and sensitivity to stress concentration is strong, especially under the condition of vibration load and repeated static load. Therefore, stress concentration and additional stress factors should be strictly avoided in the design, manufacture and assembly process of parts. The short transverse Kang stress corrosion resistance of the heavy alloy parts is poor. | 480~570 | <125 |
Physical Property of 7A04 aluminum forgings forged product parts
Alloy
Type
Temper
δ Specs/mm
Direction
σb/MPa
σp 0.2/MPa
δ %
Standard
7A04
Free forgings
T6
Weight ≤30KG
L
510
420
6
GJB 2351-1995
Weight>30KG
L
510
420
5
Die forgings
T6
Weight≤30KG
L
530
440
6
Weight>30KG
L
430
440
6
| | | | |
| --- | --- | --- | --- |
| Alloy | Temper | Aircraft type | Application parts and typical part |
| 7A04 | Aluminum forgings forged product parts:T6、T652、T73、T7352 | Y8, Y12 | Skin, wallboard, all kinds of beams (backlogs, forgings), partition frame, wing ribs, long truss, joints, landing gear parts, etc. |
Type
Alloy
Projected area
(m2)Or weight(kg)
Temper
Standard
Aluminum free forgings
5 series
≤3000kg
O、F
GBn223
ASTMB247
2、6、7 series
≤3000kg
T6、T4、O、F
Aluminum die forgings
5 series
≤2.5m2
O、F
2、6、7 series
≤2.5m2
T6、T4、O、F