The introduction of
aluminum forged rings 7050
aluminum forged rings 7050
belongs to high-strength heat-treatable alloy, aviation super hard aluminum alloy, high strength, good wear resistance, extremely high strength and resistance to spalling corrosion and stress corrosion cracking.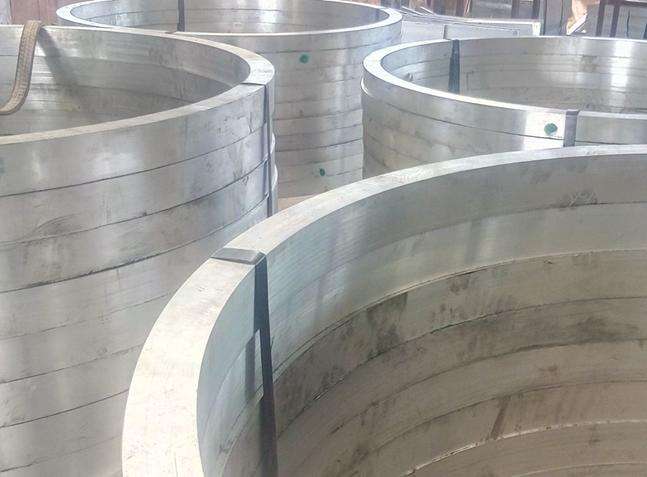 The chemical composition of
aluminum forged rings 7050
Aluminum allowance
Chromium ≤0.04
Zirconium 0.08~0.15
Zinc 5.7~6.7
Silicon ≤0.12
Iron 0.000~0.150
Manganese≤0.10
Magnesium 1.9~2.6
Titanium ≤0.06
Copper 2.0~2.6  
Usage of
aluminum forged rings 7050
aluminum forged rings 7050
are commonly used in aircraft structural parts. Other uses include structural applications and ship parts, military parts, high-speed rotating bodies, mobile equipment, and high-stress parts.