7175 aluminum alloy forgings
introduction  
7175 aluminum alloy forgings
, American deformed aluminum and aluminum alloy. 7175 aluminum alloy is a new alloy with excellent strength, toughness and stress corrosion crack resistance, suitable for processing aircraft parts.
Material Name Deformed Aluminum and Aluminum Alloy
Brand 7175
Standard Control Alcoa Association (AA) 7175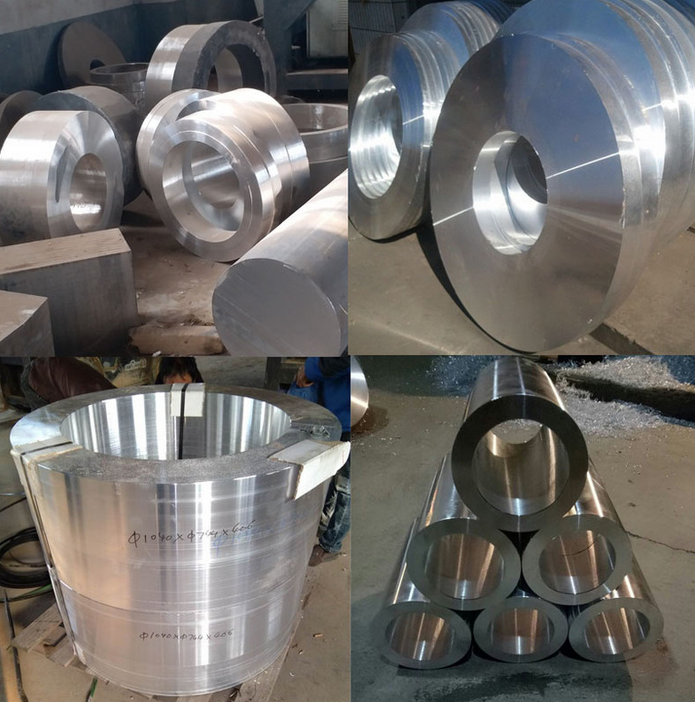 7175 aluminum alloy forgings
chemical composition
Aluminum Al (minimum): balance
Silicon Si: ≤ 0.15
Iron Fe: ≤ 0.20
Copper Cu: 1.2~2.0
Manganese Mn: ≤0.10
Magnesium Mg: 2.1~2.9
Chromium Cr: 0.18~0.28
Zinc Zn: 5.1~6.1
Titanium Ti: ≤ 0.10
Other elements not specified: each: ≤ 0.05; total: ≤ 0.15    
7175 aluminum alloy forgings
application
7175 aluminum alloy forgings
are used for high strength construction for forging aircraft. The 7175-T736 material has good comprehensive properties, namely high strength, anti-flaking corrosion and stress corrosion cracking resistance, fracture toughness and fatigue strength.