The
2618 forged aluminum bar rod ring
is a heat-hardenable Al-Cu-Mg-Ni-Fe alloy. The alloy has high heat resistance, the use temperature is 200~250 °C, the hot and cold processing performance is good, the welding performance is moderate, and it is suitable for manufacturing parts used at higher temperatures, such as automobile turbocharger.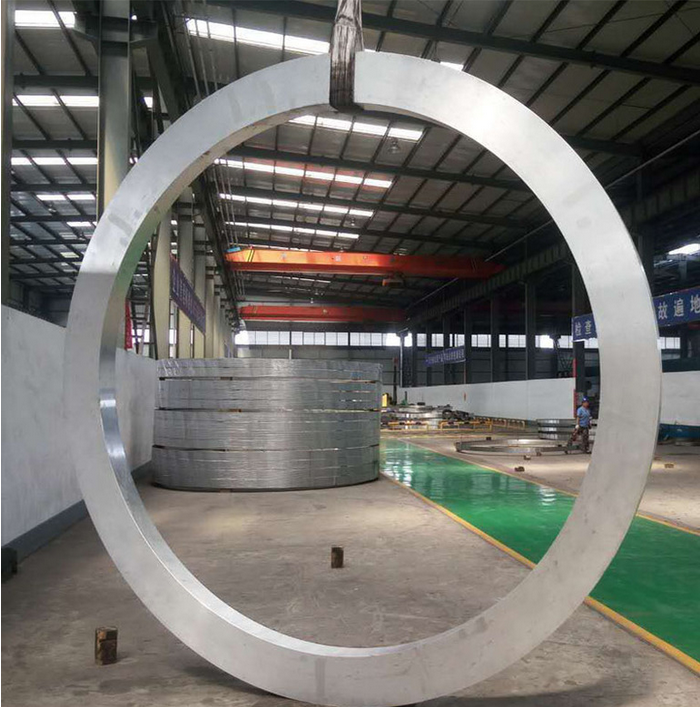 The specifications of
2618 forged aluminum bar rod ring
Alloy: 2618,
Status: T6, T652, T852, T61, T73, etc
Quantitative: by agreement
Typical applications:
2618 forged aluminum bar rod ring
will be used for aircraft engine compressor wheels, wind deflectors, forging and loading decks, turbochargers, etc.  
The production process of
2618 forged aluminum bar rod ring
Ingot---interrupted wagon---heating---deep punching---drilling, car center hole---heating---reaming---machining---quenching---straightening- -- aging --- flaw detection --- sampling --- physical and chemical inspection --- hardness test --- acceptance --- packaging  
The chemical composition of
2618 forged aluminum bar rod ring
Si: 0.10-0.25
Fe: 0.9-1.3
Cu: 1.9~2.7
Mg: 1.3-1.8
Ni: 0.9-1.2
Zn: 0.10
Ti: 0.04~0.10
Other single: 0.05, 0.15 balance